Home Page




Libreria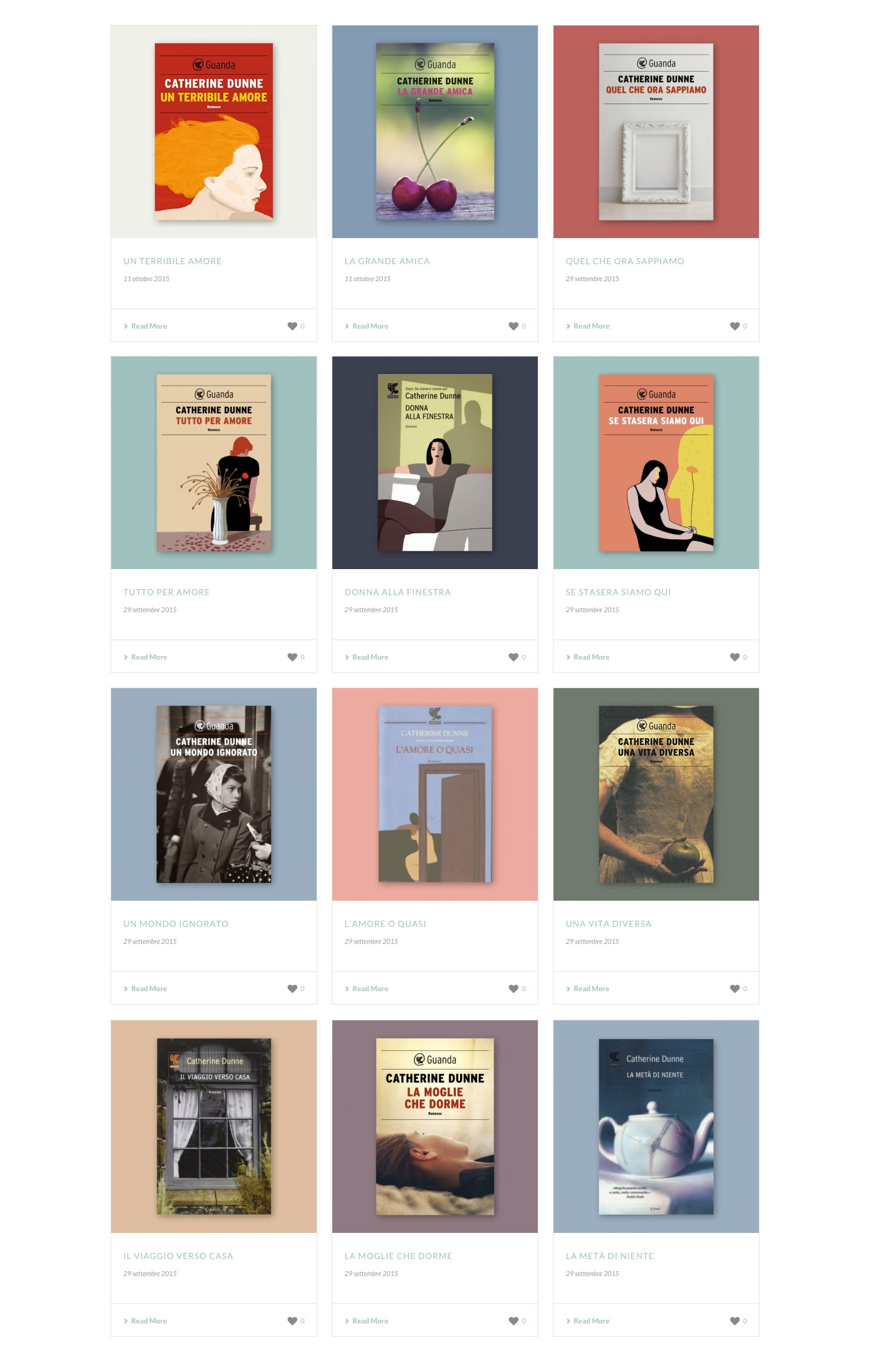 Briefing
Catherine Dunne:
Vincitrice del premio Boccaccio nel 2013 per il suo "The things we know now" Catherine Dunne aveva la necessità di rivoluzionare il suo sito internet per promuovere il suo ultimo libro in italia.
Durante il briefing è stata molto chiara, voleva qualcosa di semplice, immediato, elegante, fresco.
Very clean, crisp, B&W very effective. Love minimalism, and clean font.
Quando le ho presentato la prima bozza di layout, il suo commento mi ha emozionato…
First impression is …………….terrific! Love the look of the site! The book covers look really terrific: crisp, clean, inviting.
Ed ecco il commento sincero e disinteressato della sua editrice:
Looks great and I really like the 'feel' of it.
A questo punto non posso fare altro che ringraziare Massimiliano Roveri, Francesco Pallanti e l'indispensabile Matteo Mazzoni, per il loro prezioso supporto, perché grazie al loro contributo posso presentare con orgoglio il nuovo sito in italiano della famosissima scrittrice irlandese Catherine Dunne, buona lettura!
Cliente
Basic Info
Graphic design / Web Design
Sito internet realizzato in WordPress
Tool & Software